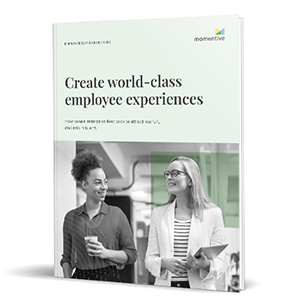 Guide: How to attract & retain employees with feedback
A quarter of all workers¹ say they're likely to leave their current jobs in the next six months. So how can businesses attract and retain valued employees? The answer is by designing world-class employee experiences across the entire employee lifecycle: from the first candidate interview to ongoing employee engagement, and finally offboarding. In this guide, we'll explore how to ask the right questions at each employee lifecycle stage so you can uncover key insights and improve your company's ability to attract, engage, and retain diverse talent.

¹Momentive June 2021 study of 6,678 adults in the U.S.
Complete the form to get the guide.